Lens-Artists Challenge #132 – Striped & Checked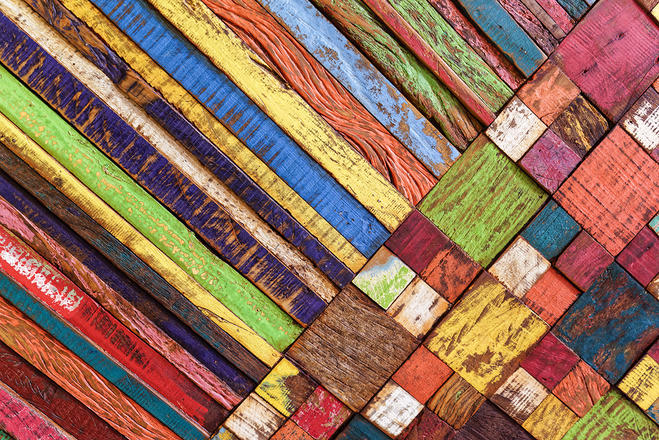 This week, Ann-Christine invited us to look at striped and checked images.
I started looking around the house both indoor and outdoor and noticed things I hadn't noticed before. There is a striped area rug in front of the fireplace. There are horizontal blinds for the windows, vertical blinds for the patio door, and the striped fabrics on the couches. Going outside the patio, I could see the stripes of the patio cover and the beach chair.
I looked in the closet next. Twenty-five percent of my husband's shirts have stripes or plaid. I think it's true in general that most of the men wear stripes or plaid dressed shirts. On the contrary, I only have one pair of pants and one sweater with stripes, and one plaid sweater. If my office had a stripe and check day in the summer, I would have to buy a new top.
When I investigated the archives, there are several of my favorite images have stripes and checks on the indoor structures, outdoor structures as well as in the nature.
What interesting stripes and checks do you see around your home?
.
Lens-Artists Challenge #132 – Striped & Checked
.
.