SoCS – Resolve
The prompt from Linda G. Hill for #JusJoJan and Stream of Consciousness Saturday is: "resolve."
I don't sit down to write my New Year's resolutions. I resolve to do most of the things I had done in 2021 and try to do them better in 2022. In fact, there were too many interruptions in 2021. It wasn't a good year to accomplish things I wanted to do. I had better years than that of the last year. I expect a better year in 2022.
Let me just say that whatever I do, I keep my basic values in mind which are: family, fitness, fun, friends, and finance. There are many subcategories in the area of fun.
Family
My family always comes first. I have resumed my schedule of visiting my daughter's family every six weeks.
It's important for me to be close to my granddaughters. I remember starting a new family with a baby with no relatives to help. It was the most stressful time for me. During one particular year when Mercy was a baby, I started my first-year full-time teaching at the Los Angeles Unified School District and doing full-time (12 units) studies of Child Development at California State University, Los Angeles. Three full-time jobs all at once. I was a rehabilitation counselor prior to that and just switched over to education. I didn't want to lose my teaching opportunity and didn't want to wait any longer to finish school. Of course, my baby was most important.
I never want Mercy to have a stressful experience like mine. I always encourage her that if she could afford it, do one thing at a time. The Covid turned out to be a blessing to her in that she didn't work during her pregnancy. She stayed home to take care of baby Nora for sixteen months. Right now, she is working part-time on the days when Autumn and Nora go to school.
My husband wants to get together with some of his siblings once a month. Most of them live 40 miles from us. They are coming our way to meet this month and we'll go to them to meet next month. We're also talking about taking a family vacation to Australia and New Zealand.
Fitness
I see fitness as a way of life. When my dad came to the US to visit us at the age of 84, he got up at 6:00 a.m. The first thing he did was to stretch for half an hour.
I have been going to the gym, swimming, walking in the neighborhood, or on the trail consistently for years and years. My husband and I started working out together two days a week since his retirement in 2016. There were interruptions during the pandemic. But we resumed going back to the gym several months ago.
We do some modifications to the workout. We keep our routine of using the different machines, the number of sets, and the duration of time (such as walking on the treadmill) but reduce the intensity or weight. As we're getting older, it takes longer to recover from the sore muscles.
Fun
There are many things I do for fun which include reading, writing, blogging, painting, gardening, photographing, singing, learning, and traveling. I always say it would take three parallel lifetimes to fully enjoy my hobbies.
I raised 20 Monarch butterflies in 2021. I'm ready to do it again this summer. The milkweed should grow nicely and hopefully, I'll have a better way to set up the butterfly cages.
The Chorale group didn't meet most part of 2021 but resumed meeting to sing with masks on later in the fall. I'll continue to sing in this group.
I haven't done watercolor painting for a while. I may pick up the watercolor painting at least for one quarter during 2022.
Hopefully, my husband and I will take one trip this year. We wanted to go to Banff, Canada last August but the border was closed. We may consider going sometime this year.
Friends
It's important for me to keep in touch with my friends.
The pandemic wasn't too helpful in this area with the social distancing requirement and the gathering restriction. I hope to get together with friends even when we meet outdoors.
Finance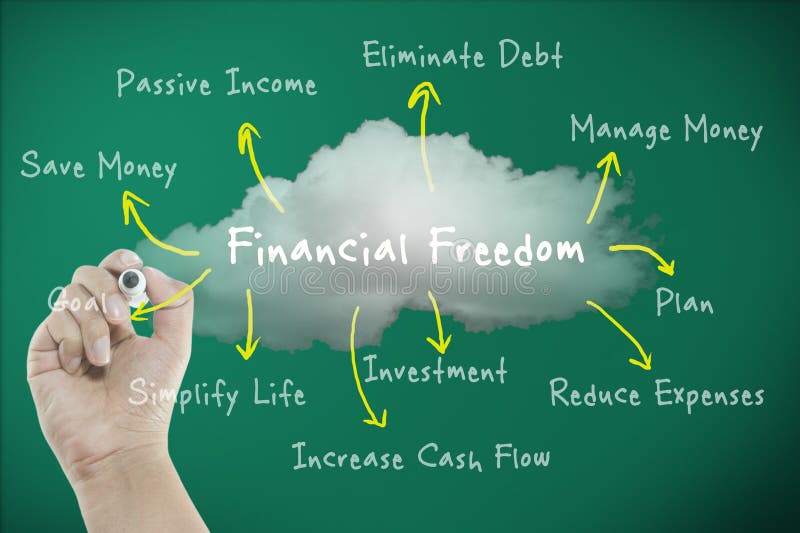 Financial independence means freedom.
I don't have the impulse to buy things. I only buy what I need, not just what I want.
My husband and I just went through stacks of old documents when doing decluttering. It reminded me of the number of times I refinanced our current home and the previous two homes. Whenever the interest rate went down, I refinanced the homes. Prior to refinancing, I created a spreadsheet to calculate the total interest paid during the financing periods.
I know it takes money to save money or make money. I count it as a blessing to use my resources to save money and have extra money to put in the stock account to make a little money.
How do I do it? Here is an example:
Family is the top priority. It's the motivation behind what I do every day.
I exercise (fitness) regularly, keeping in mind that I need to be strong and healthy in order to be with my granddaughters as often as we want. I can't be with them if I'm sick.
I follow the Centers for Disease Control (CDC) guidelines carefully to avoid contracting the virus, even when it means reducing the social contact with my friends.
I try to reduce unnecessary expenses (finance) to have more money to travel every six weeks to see my granddaughters.
Wishing you a Wonderful New Year!
.
.
.