SoCS – A Rainy Day
The prompt for Linda G Hill's Stream of Consciousness Saturday is: "a rainy day." Write about the first thing that comes to mind when we think of the phrase "a rainy day."
I took the first two photos today (January 17, 2022).
"It's going to be a rainy day!" Hubby peeked out of the window. He gazed at the flat, gray sky backdropping the trees in the front yard.
"I hope it will pour for a few days." I turned my head in the same direction.
"I'll turn off the sprinklers," he said.
"Yeah. There's no sun to evaporate the moisture in the air. We can turn them back on if the rain didn't breakthrough."
"The clouds seem to be darker in the distance above the mountain. It looks like the rain started already." He continued to examine the pattern of the sky.
"Did you watch the 10-day weather forecast?" I was curious.
"Yes, it said it will rain tonight. The storm will come in by the third day and have steady rain for two more days." He glanced at me occasionally as he continued his examination.
"That's wonderful! Remember? We had heavy rain several weeks straight a few years ago. The Naval orange tree loved it and soaked up every bit of the water. We had hundreds of juicy oranges that year." That thought made my mouth water.
"Oh, now you remind me of collecting small bottles. I'll squeeze the juice and freeze it. We had juice enough for four months in some good harvesting year."
"You saved many 16oz peanut bottles. They are the good size bottles to stack up in the freezer."
"That's right. I'll buy more peanuts," he said.
"Why?"
"To have more bottles."
"Do you want to eat more peanuts to save enough bottles for the juice? If we have about 1,000 oranges, 8 oranges to make 16oz of juice, you will eat 125 bottles of peanuts."
"Might as well. That way, all the bottles are the same size." He tried to convince himself.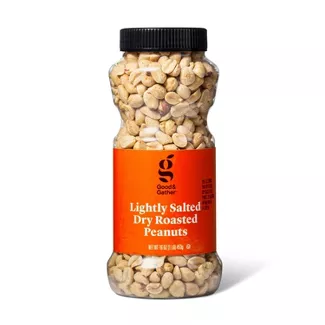 "We'll have a good harvest of the plums this year with the pouring rain. The year we had juicy oranges was the same year we had full loads of plums on both trees." I recalled.
"Didn't you give away many plums?" Hubby turned around to walk toward the back patio door.
"I did. They ripened almost all at once. I couldn't pick them fast enough. I tried to leave them on the tree as long as I could and ate as many as I could each day. They get soft when continue to ripen. But I like firm plums."
"I ate two or three a day. They were sweet, and that was all I could eat."
"I know you worry about the blood sugar. Plums are full of fiber, which helps slow down a blood sugar spike after you eat carbs. Don't worry about eating more of them this year."
"You put a lot of in the refrigerator last year." Hubby looked out the glass patio door.
"I tried to keep them from getting soft too fast. Out of curiosity, I tallied them as I picked. We got 1,100 plums from two trees. Even the new tree yielded many plums. The rain surely contributed to the abundance. The good timing of the plum blossom was an important factor as well. We had many blossoms last year, but it rained right after that and didn't give the bees a chance to pollinate."
"We don't know how much rain we get this year."
"The plum trees will blossom next month. I saw the bees are hovering all over the clovers on the slope. They'll be ready to work."
"The trees have a good soak so far. You may have a good harvest again."
"I made four jars of low sugar plum jam last time, but we didn't use it fast enough. It started molding after a few weeks. I had to throw it away." I saved the jars, though.
"I don't eat toast often enough to use the jam."
"I know. I must do something this year to save the plums."
"What?"
"I remember my friends in Oregon used an electric dehydration machine to make dry fruits. I could get one and dry the plums."
"How much is a dehydration machine?"
"A 10-tray dehydration machine is about $200. I can get a smaller one, but it'll take forever to dry 1,000 plum," I said.
"Well, I don't know. Let's think about it and talk more about the peanuts and the dehydration machine some other time. Let's see if it's going to be pouring the rest of the winter." He walked toward his new Rolls Royce recliner.
.
.
.